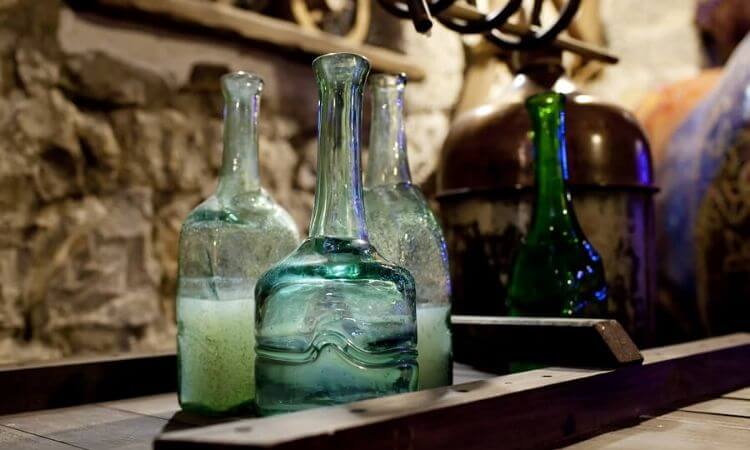 Methanol (wood alcohol, methyl alcohol) is a type of alcohol that is primarily used to produce fuel, antifreeze, and solvents. It is a colorless liquid that is volatile, flammable, and also used to create a number of other chemicals, such as acetic acid.
Unlike ethanol, methanol is toxic for humans to consume. The symptoms of methanol toxicity include a decreased level of consciousness, impaired coordination, vomiting, stomach pain, and a unique smell on the breath. Impaired vision may begin as early as twelve hours following consumption. Long term outcomes may include kidney failure and blindness.
Toxicity and death are possible after consuming just a small amount. Indeed, when ingested, as little as 10 mL of pure methanol is metabolized into formic acid, which can cause irreversible blindness by destroying the optic nerve—and just 15 mL has the potential to be fatal.
---
Methanol Poisoning
Methanol poisoning is most often due to unintentional or purposeful ingestions, as well as accidental poisonings due to distilling and fermenting errors and alcoholic beverage contamination. It can also occur after the consumption of windshield wiper fluid.
Cases of methanol poisoning may be accidental or done intentionally in an attempt to commit suicide. Less commonly, toxicity may occur inadvertently through skin exposure or breathing in the fumes.
However, most acute cases of methanol toxicity are caused by accidental ingestion. Methanol itself is not particularly toxic to humans, but it is broken down in the body to the metabolites formaldehyde, formic acid, and formate, which are toxic. These hazardous byproducts can cause metabolic acidosis, blindness, cardiovascular problems, and death.
Early treatment increases the likelihood of a good outcome in cases of methanol poisoning. Treatment includes stabilizing the person, followed by the administration of an antidote known as fomepizole.
---
Methanol Outbreaks
Outbreaks have occurred related to contamination of what would normally be considered consumable alcohol. This phenomenon is more common in the developing world, but it has happened in developed countries, as well. Those affected are typically adult males. In 2013, more than 1700 cases were documented in the U.S.
In January 2016, the consumption of a mixture of Mountain Dew and methanol (Dewshine) caused the deaths of two Tennessee high school students. The methanol was believed to have come from racing fuel.
In December 2016, at least 75 people in Irkutsk, Russia, fell ill and died after consuming a counterfeit body lotion that primarily consisted of methanol, rather than ethanol as it was labeled. Prior to this event, the body lotion had been used as a low-cost alternative to vodka by the impoverished people in the region. This event occurred despite warnings on bottles that it was not safe for consumption and long-standing problems with alcohol poisoning across Russia.
In February 2019, 100 people in the northern India states of Uttar Pradesh and Uttarakhand died by drinking toxic alcohol. Days later, 156 people, mostly tea plantation workers, died in Assam state.
In August 2019 it was announced that authorities in the country of Costa Rica had confiscated thousands of containers of alcohol and also shut down some businesses that serve liquor. This action occurred in response to the more than two dozen deaths related to methanol poisoning that happened tragically over the summer.
The country's Health Ministry stated that 59 people had been hospitalized in association with tainted alcohol. Of those, 25 died. Although Costa Rica is a popular tourist destination, the Health Ministry noted that nearly everyone who has been affected had been a resident of Costa Rica. Most of the poisonings were reported in the capital San Jose and in Alajuela and included 19 men and six women.
It's been reported that methanol will sometimes be added to liquor to increase the volume of the drink. Ethanol is sometimes adulterated and made poisonous by the addition of methanol.
NOTE: Alcohol poisoning of any kind is a life-threatening condition that requires immediate medical assistance. If you suspect that you or someone else is a victim of methanol poisoning, please call 911 immediately.
---
Treatment for Alcoholism
Those who have consumed methanol either accidentally or intentionally may be suffering from a substance use disorder and should seek professional treatment as soon as possible. Midwood Addiction Treatment offers comprehensive programs in partial hospitalization and outpatient formats. All of our programs are comprised of evidence-based services essential for the process of recovery, including, but not limited to, the following:
Behavioral therapy
Individual/group counseling
Peer support groups
Health and wellness education
Substance abuse education
Art and music therapy
Medication-assisted treatment
Sober living/housing
Aftercare planning
If you or a loved one is struggling with alcoholism and is ready to break free from the chains of addiction, contact us today! Discover how we help those who need it most achieve abstinence and enjoy long-lasting sobriety and wellness!
---
We Are Always Ready To Help
We're here for you.
Send us a message