The need for quality Partial Hospitalization Programs in NC is higher than ever before. Midwood Addiction Treatment meets and exceeds the demand by bringing the trusted Harmony Recovery brand of care to PHP in Charlotte NC and surrounding areas. As a member of the Harmony Recovery Group family, we apply evidence-based treatment for addiction that consistently delivers positive outcomes.
Midwood's Partial Hospitalization Program in NC succeeds where meetings and outpatient alone have failed. Our unique model provides clients with a full day of therapeutic treatment for addiction and mental health disorders. Our acclaimed dual-diagnosis treatment is coupled with partnered supportive housing at House of Harmony for an immersive experience designed to support growth in recovery. This environment is more structured than an intensive outpatient program to increase engagement.
PHP in Charlotte NC
Midwood Addiction Treatment's PHP in Charlotte NC is designed as an alternative option to conventional inpatient drug treatment. Most of the same therapeutic services are offered while clients have the option to reside in our partnered supportive housing accommodations at House of Harmony. Many clients find this arrangement preferential to inpatient as it offers a bit more freedom in their "downtime". Partnered supportive housing also helps avoid the sense of institutionalization patients at an inpatient facility may sometimes have, especially after a few weeks in the same building.
Our PHP Treatment is usually more cost-effective and may lead to longer potential lengths of stay for some patients which means more help in the long run. Individual counseling as well as group therapy and specialty tracks for specific needs. People often come to us with a secondary diagnosis or discover one while under our care. Midwood Addiction Treatment's evidence-based approach is designed to meet the needs of those with co-occurring mental illnesses such as depression, anxiety and PTSD, to name just a few.
Midwood's Partial Hospitalization Program in NC is a logical choice for more support than is offered in by outpatient programs, but it is less restrictive than inpatient treatment. After our PHP treatment, our patients are usually transferred to an intensive outpatient level of care.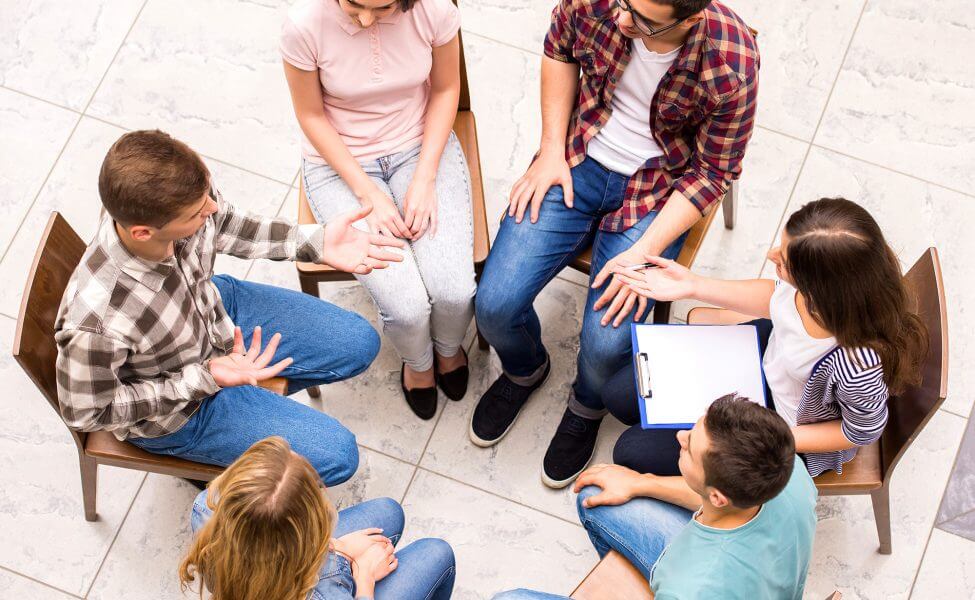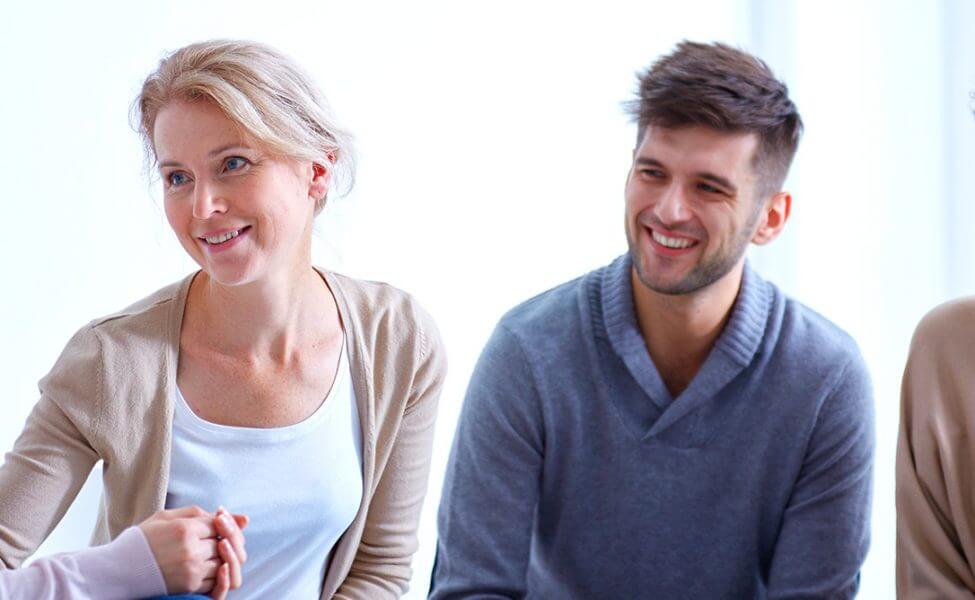 How Do I Know if PHP Treatment is Right for Me?
What level of treatment you begin at is your decision ultimately. Prior to PHP in Charlotte NC, we recommend a full medical detox for clients who may experience physical withdrawal symptoms. Midwood can arrange safe and comfortable medical detox for you through our partner programs. All it takes is a phone call to (704) 741-0771 to begin.
Some questions to ask to help you make an informed decision about entering a Partial Hospitalization Program in NC:
Do you find that attending meetings or outpatient treatment alone has not delivered all the support you need?
Have you found that attempts at abstinence on your own have been unsustainable?
Do you feel you may have a secondary diagnosis like depression or anxiety?
Are you experiencing multiple relapses within a year or two?
If you answered 'yes' to one or more of the above, PHP in Charlotte NC could be just what you need to build the lasting recovery you need and deserve
Features of Midwood's Partial Hospitalization Program in NC
The average day in our PHP in Charlotte NC includes process groups, one-on-one therapy and more. Some of the other specialized therapies and activities at Midwood include:
Life skills workshops
Music and art therapy
Trauma and cognitive therapy
Nutrition and wellness education
Family and relationship counseling
As a member of the trusted Harmony Recovery Group family of addiction treatment and mental health programs, Midwood is dedicated to the evidence-based model of care. Here are just a few of the aspects of our PHP in Charlotte NC which are proven to deliver the positive outcomes our clients need:
Case management services
Individual and group therapy
Trauma recovery therapy
Family therapy and counseling
Medication-assisted treatment
Medical supervision and care
Aftercare and transition planning
Career and education assistance
Medication management and psychiatric sessions
Substance abuse education and relapse prevention skills
Holistic Addiction Treatment Features of Our PHP in Charlotte NC
As an evidence-based addiction treatment program, Midwood Addiction Treatment is focused on results. To that end, we take a holistic approach that treats mind, body and soul. We believe that lasting recovery can only be achieved by treating the whole person. Here are some additional features of our PHP in Charlotte NC designed to further that goal:
Gym Outings
Trauma Therapy
Life-skills training
Art and music therapy
Yoga and meditation
Court and legal assistance
12-Step outings and spiritual groups
Treatment for co-occurring mental health disorders
Case management services and aftercare planning
Employment and educational support
Barbecues and outdoor cookouts
Sports and recreational activities
Legal assistance for probation
Begin Recovery with Our PHP in Charlotte NC
The next step is up to you. Whether you're looking for treatment for yourself or someone you love, Midwood Addiction Treatment is ready to help. All that's needed to make your start is a phone call. We will be happy to answer your questions and verify health insurance benefits for you while you wait. Our clinical intake process is efficient and easy. You could be on your way to a better life in recovery before you know it. Pick up the phone and give us a call now and we'll get started together.
Most Insurance Accepted
We work with most major insurance carriers and offer a range of options to fit your lifestyle and financial means
Contact Us For Help Today
Ready to start? We're here for you.